Lubricants for CO2 Refrigerants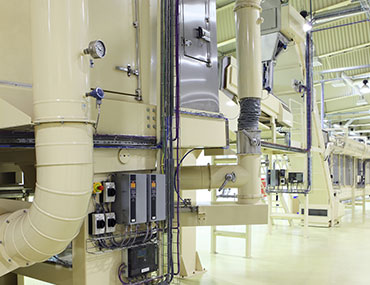 The phase out of R22 plus increasing legislation and restrictions on the use of hydrofluorocarbons (HFC) has resulted in a growing interest in, so called, 'natural' refrigerants such as CO2.

Tribo-Synthetics supply a range of lubricants for use with carbon dioxide and compressor systems. This proven technology has been in operation since the early 1980s and has been developed for a wide and varied range of applications, including temperature controlled distribution, food freezing and cooling. Whatever your requirements, Tribo-Synthetics has a solution for your lubrication requirements.

CP-4624-F series of lubricants are custom blended synthetic products that provide optimum performance and food grade compatibility.

SOLEST POE lubricants have been specifically designed for use with CO2 in subcritical or transitical applications.

Tribo-Synthetics understanding of system operations and its broad product offering for CO2 refrigeration allow you to choose the right lubricant for your CO2 system.
Click here to view the CO2 brochure.
For further information on all our products please visit the downloads section.